We have crafted numerous resources for our patients. Scroll down to begin browsing, or click a category below.
The market size of the plastic surgery industry in USA is going to be a whopping $17.9 billion (based on revenue) by the end of 2019. And this is only the beginning. Cosmetic procedures are more accessible than ever before and inspired by our changing social...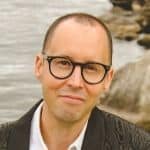 Dr. Bryan C. McIntosh is a Board Certified Plastic Surgeon with over 10 years of experience. Patients from all over Bellevue, Seattle, Redmond, Kirkland, as far east as Yakima, north to Bellingham, and down to Tacoma have been treated by Dr. McIntosh. In his Bellevue office you'll also meet the perfect team of hand-picked aesthetic professionals who truly care about you, and want to ensure you have the best experience possible.
The #1 regret of most plastic surgery patients is that they didn't take action sooner, but we understand it can be a big life decision. Our consultations are complimentary with no obligation. Contact us today to schedule yours.
office@drbryanmcintosh.com
12301 NE 10th Place, #101 Bellevue, WA 98005